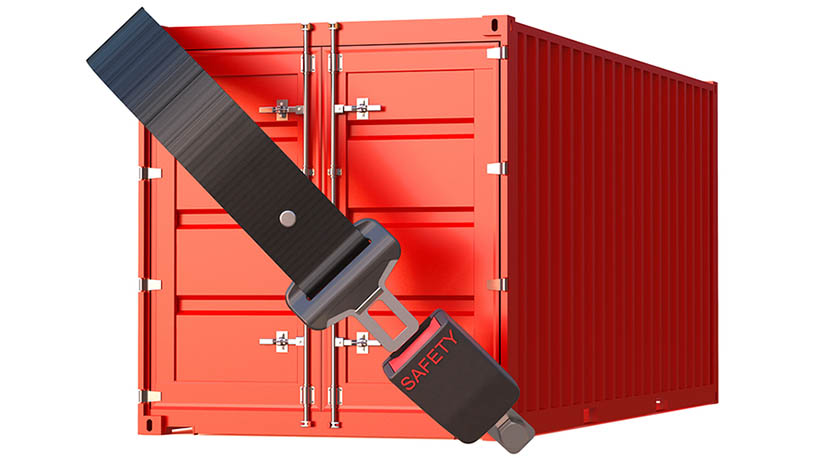 Solutions
Reliable Shipping Container Dealers in the California Area:
Los Angeles, CA
San Diego, CA
San Jose, CA
San Francisco, CA
Sacramento, CA
Oakland, CA
Bakersfield, CA
Anaheim, CA
Santa Ana, CA
Riverside, CA
Stockton, CA
Chula Vista, CA


Buy or Rent Steel Storage Containers in California
Conex Boxes, Inc. is where the people of "The Golden State" trust for finding steel storage containers and save up to 30%. There's no place in California that local suppliers can't deliver. 10′, 16′, 40′ and larger steel shipping containers available from the best suppliers in the area.
Standard Steel Storage Container Sizes (approx)
20′ Container
40′ Container
40′ High Cube
Entry
Width
7′
7′
7′
Height
7′
7′ 5.75″
8′
Exterior
Length
19′
40′ 0.00″
40′
Width
8′
8′ 0.00″
8′
Height
8′
8′ 6.00″
9′
Interior
Length
18′
39′
39′
Width
7′
7′ 8.59″
7′
Height
7′
7′
8′
Size
Cubic Volume
1,169 cu. ft.
2,385 cu. ft.
2,660 cu. ft.
Empty Weight
4,800 lbs.
8,400 lbs.
8,600 lbs.
Load Capacity
61,300 lbs.
57,750 lbs.
58,600 lbs.

How Much Does it Cost to Rent a Steel Shipping Container in California?
Pricing varies depending on a number of factors, but in many cases you can rent an 8' x 40' storage container for about $154 per month or an 8' x 20' conex box for around $139 a month. Typical delivery time is in 2-5 business days if you are within 50 miles of the dealer.

For more information about the state of California please visit the Wikipedia – California
Rent Steel Storage Containers
Buy Steel Shipping Containers
New And Used Steel Storage Containers
Conex Boxes
Sea Cans
Portable Storage Units
ISO Containers
Freight Containers
From California, to New York, and in between, we can solve your shipping problems. When you're looking to ship or store items of all sorts, one of the best things you can do is look into steel storage containers. These containers are durable and heavy-duty, and can be loaded up and transported anywhere where wheels or boats will take them.
The key is to learn as much as you can about these containers so you can buy the best ones and use them properly in your business. Below, you can find out how to do that.
The Benefits of Steel Storage Containers
You really can't go wrong when investing in some steel storage containers.
These are the only containers you'll want to rely on when you're shipping freight. They're safe to use, durable, and incredibly cost-effective.
Shipping containers are also versatile, as they can be used to transport virtually any kind of inventory you could think of. They come in all sorts of shapes, sizes, and colors, and can accommodate any shipping or storage needs that you have.
Steel Storage Container Sizes and Features
It's important to consider the sizes and features when shopping around for the steel storage containers you need.
There are a number of freight container sizes that you can look into, such as 10, 20, and 40-foot containers. When you're figuring out what size container you need, it's important to consider both the amount of space you have to work with and the amount of materials that'll eventually be stored inside the container.
You should also look into the many different features available, such as extra protections and locking mechanisms.
Knowing these details also makes for more accurate logistics. You can save money on shipments and your company's operating costs as a whole when you get a clear handle on your shipping container size and weight.
Shop for the Best Price
The research isn't complete until you figure out how much you'll be paying for these containers. Most companies have set prices for containers of different sizes, but you may also have to pay additional fees for pickup and drop-off, or for any additional features that come with the container.
Be sure you figure out your budget and get these sorts of fees in writing. You'll also want to consider used storage containers, and whether you'd rather buy or rent. This preference depends on how long you'll need these containers and how far they'll travel.
Research the Company You Decide to Do Business With
Above all, you need to be sure that you're picking the ideal company to provide you with storage containers. Make sure they use nothing but the best and the most durable containers, and that you can rely on their service.
You should always start with a few references before hiring a storage container company.
Find the Best Shipping Containers in California
Steel storage containers from California suppliers are your best bet when you want to ship things without a problem. These are the tips that'll help you find exactly what you need.
Reach out to us for a free quote on any sort of storage containers you need.