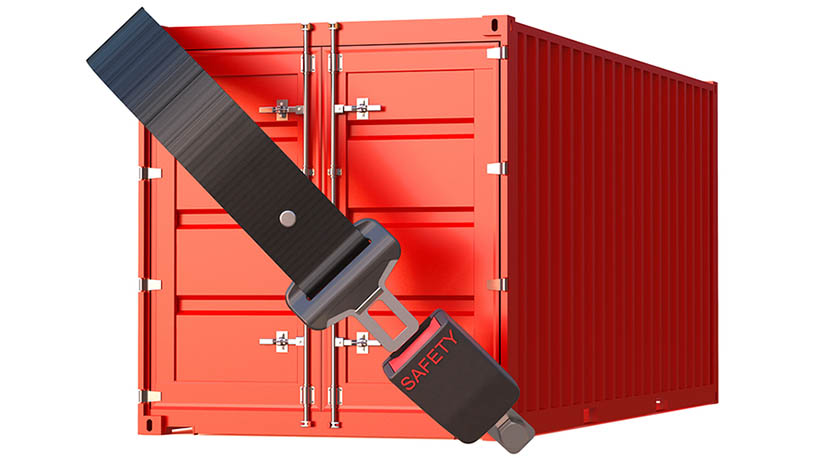 Solutions
Reliable Shipping Container Dealers in the Illinois Area:
Chicago, IL
Aurora, IL
Naperville, IL
Joliet, IL
Rockford, IL
Springfield, IL
Elgin, IL
Peoria, IL
Champaign, IL
Waukegan, IL
Cicero, IL
Bloomington, IL
Decatur, IL


Buy or Rent Steel Storage Containers in Illinois
Conex Boxes, Inc. is where the people of the "Land of Lincoln" trust for finding steel storage containers and save up to 30%. There's no place in Illinois that local suppliers can't deliver. 10′, 16′, 40′ and larger steel shipping containers available from the best suppliers in the area.
Standard Steel Storage Container Sizes (approx)
20′ Container
40′ Container
40′ High Cube
Entry
Width
7′
7′
7′
Height
7′
7′ 5.75″
8′
Exterior
Length
19′
40′ 0.00″
40′
Width
8′
8′ 0.00″
8′
Height
8′
8′ 6.00″
9′
Interior
Length
18′
39′
39′
Width
7′
7′ 8.59″
7′
Height
7′
7′
8′
Size
Cubic Volume
1,169 cu. ft.
2,385 cu. ft.
2,660 cu. ft.
Empty Weight
4,800 lbs.
8,400 lbs.
8,600 lbs.
Load Capacity
61,300 lbs.
57,750 lbs.
58,600 lbs.

How Much Does it Cost to Rent a Steel Shipping Container in Illinois?
Pricing varies depending on a number of factors, but in many cases you can rent an 8' x 40' storage container for about $149 per month or an 8' x 20' conex box for around $134 a month. Typical delivery time is in 2-5 business days if you are within 50 miles of the dealer.

For more information about the state of Illinois please visit the Wikipedia – Illinois
Rent Steel Storage Containers
Buy Steel Shipping Containers
New And Used Steel Storage Containers
Conex Boxes
Sea Cans
Portable Storage Units
ISO Containers
Freight Containers
Today, many people are discovering how used steel storage containers can serve a variety of purposes.
You may be wondering if a metal storage container can help you by creating a construction space, working space, or storage space.
To help you decide, we put together this guide.

What Are Metal Storage Containers Used For?
There are three main uses people have for metal containers that are no longer fit for shipping. Let's take a closer look at each of these.
Permanent Storage
It's not surprising that many people use old shipping containers for storage. After all, that's a huge part of their purpose.
Because you can get steel storage containers in a variety of sizes, it's easy to find one that's big or small enough for you.
Working Space
Whether you're looking for an office or a workshop for your Illinois business, steel shipping containers are a great option for an easy way to set up an outbuilding you can use for whatever you need.
In fact, a few years ago, a shopping mall opened up that was built primarily out of shipping containers.
Size Options for Steel Storage Containers
There are numerous sizes of shipping containers so you can find the right one for you. Here are the ones we carry:
10 foot
16 foot
20 foot
24 foot
40 foot
45 foot
53 foot
These are almost always going to be eight feet wide and eight and a half feet high.
Used Storage Container Prices
The price of used shipping containers varies greatly depending on the size and condition of the container. You may also be able to get a discount when purchasing large quantities.
For that reason, we recommend you request a quote to learn more about how much you'll pay for a storage container.
How to Select the Best Storage Container for You
Ultimately, you're the only one who can decide which storage container is going to be right for you and your intended purpose. In addition to size, there are some other things you'll want to think about.
One thing is the size and number of doors you need your shipping container to have. Most will have one large door at one of the short ends of the containers.
Fortunately, it's easy to have additional doors and windows added to suit your purpose. You may also have the main door sealed if you're not planning on using it.
You'll also want to think about the condition the container needs to be in and any other features you want such as temperature control, interior shelving, and so on.
Buy Your Steel Storage Container Today
Now you have everything you need to know about steel storage containers. With this information, you should be ready to get the right one for you.
If you're looking for a metal storage container in Illinois, learn more here. We'd be more than happy to help you find the perfect one no matter what you're using it for.