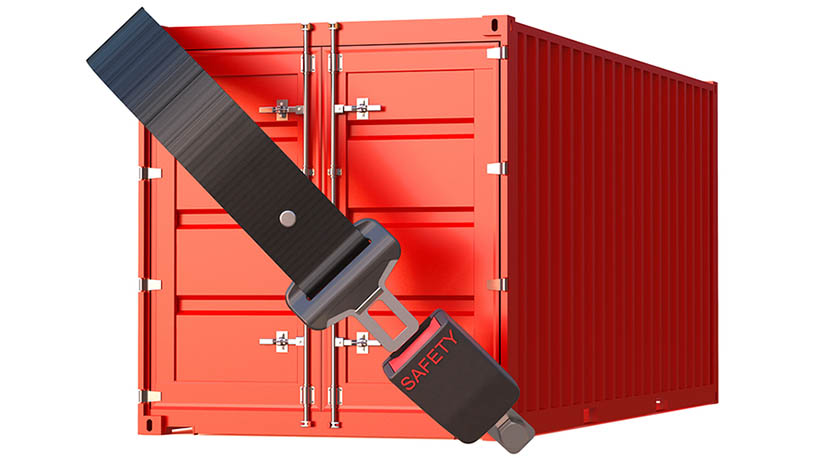 Solutions
Reliable Shipping Container Dealers in the Lubbock Area:
Xcaliber Container
701 Texas 289 Loop Frontage Rd
Lubbock, TX 79403
Supreme Storage Containers
3309 FM1294
Lubbock, TX 79415
Scott Box
1421 N Martin L King Blvd
Lubbock, TX 79403
TSC Storage & Equipment
2414 N Frankford Ave
Lubbock, TX 79416
COWs of Lubbock
6901 Upland Ave Bldg 10
Lubbock, TX 79424
Danhil Containers
808 8th St
Lubbock, TX 79401


Shipping Container Delivery within 50 miles of these zip codes: 79382, 79401, 79403, 79404, 79406, 79407, 79410, 79411, 79412, 79413, 79414, 79415, 79416, 79423, 79424
Steel Storage Containers are also available for sale or rent in these nearby Lubbock cities: New Deal, TX; Shallowater, TX; Wolfforth, TX; Woodrow, TX; Posey, TX
Localities Served: Dane County
Buy or Rent Steel Storage Containers in Lubbock, TX
Conex Boxes, Inc. is where the people in "Hub City" trust for finding steel storage containers and save up to 30%. There's no place in Lubbock that local suppliers can't deliver. 10′, 16′, 40′ and larger steel shipping containers available from the best suppliers in the area.
Standard Steel Storage Container Sizes (approx)
20′ Container
40′ Container
40′ High Cube
Entry
Width
7′
7′
7′
Height
7′
7′ 5.75″
8′
Exterior
Length
19′
40′ 0.00″
40′
Width
8′
8′ 0.00″
8′
Height
8′
8′ 6.00″
9′
Interior
Length
18′
39′
39′
Width
7′
7′ 8.59″
7′
Height
7′
7′
8′
Size
Cubic Volume
1,169 cu. ft.
2,385 cu. ft.
2,660 cu. ft.
Empty Weight
4,800 lbs.
8,400 lbs.
8,600 lbs.
Load Capacity
61,300 lbs.
57,750 lbs.
58,600 lbs.

How Much Does it Cost to Rent a Steel Shipping Container in Lubbock?
Pricing varies depending on a number of factors, but in many cases you can rent an 8' x 40' storage container for about $150 per month or an 8' x 20' conex box for around $128 a month. Typical delivery time is in 2-5 business days if you are within 50 miles of the dealer.

For more information about the city of Norfolk please visit the Wikipedia – Lubbock
Rent Steel Storage Containers
Buy Steel Shipping Containers
New And Used Steel Storage Containers
Conex Boxes
Sea Cans
Portable Storage Units
ISO Containers
Freight Containers
Anyone from the Lubbock, TX area knows when you need big storage, you need big quality. Steel shipping containers can have a surprising amount of quality uses that can feel that big need.
There are a lot of different steel storage containers for sale. The question is, what do you need in your own steel container?
From storage to living arrangements, there are a lot of options and even more to consider before buying.
Whichever category you may fit into, we can guide you through what you need. Let's work out the details below.
Quality Storage in Your Backyard
It can be an absolute pain to ship an empty shipping crate. It can also take up a lot of time to drive out to pick one up. In both cases, it's expensive.
Don't worry about expenses. If you are in the Lubbock, TX area, you have a local seller of quality waiting for you. Conex Boxes operates out of Lubbock, TX, and is here to save you time and money.
Pondering Your Storage Use
The big steel storage containers are more than metal boxes. They have quality sealed environments and the durability to last.
If you require efficient and durable storage, a steel storage container could be your saving grace. For large quantities of non-perishable products, you won't have to worry about damages with these durable pieces.
They aren't only for storage, though. If you are looking for more personal use, you can look into what many have built with a compact living arrangement.
No matter your use, before you buy, consider these items.
1. Buying Used Conex Boxes
Buying a used steel storage container can save money. For some items, used can be a bad descriptor as wear and tear can weigh on an item.
For used products, the quality of the item can be in question. With the sheer durability and simplicity of a steel storage container, you can rest assured that a used container will be what you need.
2. Weather Conditions
Weather can always sneak up on us. When you have loads of product sitting in the summer heat or winter chill, a steel storage container can bring up some issues.
Summers in Lubbock can be brutal, and winters are no slouch. When opening or operating inside a steel storage container, be mindful of the temperature. It can be dangerous unless there is proper ventilation.
If you are using it as a living quarter, you need some way to control the climate. Summer heat can bake whatever may be inside.
If you have a place to store your storage containers, this may be fine, but that can be expensive.
3. Quality Materials and Size
Quality materials make quality products. Steel is a great metal for durability, but not every company uses the best. We at Conex use quality steel and treat our storage containers with the proper care.
As well, size is a huge factor in what you need to purchase.
Do you only need a small container? That can save you some space and money. If you need the big ones, it is good to go all in and take advantage of size and space.
4. Permits For Steel Storage Containers
Storing your steel container is all dependent on what permits you have available. Business permits and home permits are all different, so wherever your container ends up, research what permits you need.
Getting the Perfect Steel Storage Containers for Sale
No matter what you use it for, finding those perfect steel storage containers for sale can be a great way to get that big quality without spending that big budget.
For all your steel storage needs, we at Conex Boxes can help.