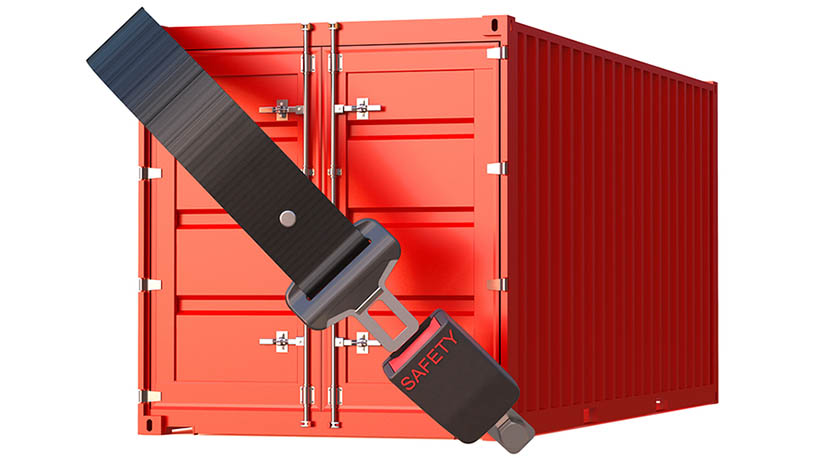 Solutions
Reliable Shipping Container Dealers in the Massachusetts Area:
Boston, MA
Worcester, MA
Springfield, MA
Lowell, MA
Cambridge, MA
Brockton, MA
New Bedford, MA
Quincy, MA
Lynn, MA


Buy or Rent Steel Storage Containers in Massachusetts
Conex Boxes, Inc. is where the people of the "The Bay State" trust for finding steel storage containers and save up to 30%. There's no place in the state that local suppliers can't deliver. 10′, 16′, 40′ and larger steel shipping containers available from the best suppliers in the area.
Standard Steel Storage Container Sizes (approx)
20′ Container
40′ Container
40′ High Cube
Entry
Width
7′
7′
7′
Height
7′
7′ 5.75″
8′
Exterior
Length
19′
40′ 0.00″
40′
Width
8′
8′ 0.00″
8′
Height
8′
8′ 6.00″
9′
Interior
Length
18′
39′
39′
Width
7′
7′ 8.59″
7′
Height
7′
7′
8′
Size
Cubic Volume
1,169 cu. ft.
2,385 cu. ft.
2,660 cu. ft.
Empty Weight
4,800 lbs.
8,400 lbs.
8,600 lbs.
Load Capacity
61,300 lbs.
57,750 lbs.
58,600 lbs.

How Much Does it Cost to Rent a Steel Shipping Container in Massachusetts?
Pricing varies depending on a number of factors, but in many cases you can rent an 8' x 40' storage container for about $140 per month or an 8' x 20' conex box for around $128 a month. Typical delivery time is in 2-5 business days if you are within 50 miles of the dealer.

For more information about the state please visit the Wikipedia – Massachusetts
Rent Steel Storage Containers
Buy Steel Shipping Containers
New And Used Steel Storage Containers
Conex Boxes
Sea Cans
Portable Storage Units
ISO Containers
Freight Containers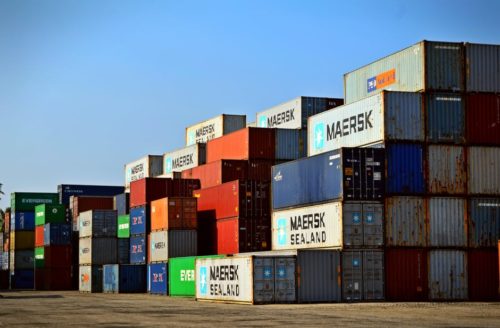 Are you trying to locate the best source for steel storage containers Massachusetts to meet your needs? Explore cost, features, and applications.
Shipping containers are useful for far more than just shipping freight across the ocean. Businesses can use them as a means of installing a cheap storage facility or creating extra office space.
Some companies even build whole structures like laboratories or gyms out of repurposed shipping containers.
Are you looking for storage containers in Massachusetts? Keep reading to learn all about the cost, the sizes you can get, and what you can use them for.
How Much Do Storage Containers Cost?
When you only need a temporary solution, renting the storage containers is an excellent idea. Smaller containers will cost around $130 per month. Of course, larger containers will cost more. A high cube (extra tall) 40-foot trailer will cost about $200, for example.
PURCHACING OPTIONS
Buying the containers is a better idea if you need a long-term solution. The containers are inexpensive for the space you get and it won't add another monthly bill you have to remember to pay.
Expect to pay anywhere from $3,000-$6,000 for a standard new shipping container. High cube, tunnel (doors on both ends), and specialty containers like refrigerated ones will be more expensive.
These containers are extremely durable so getting a nice one secondhand is a viable option. Used containers range from about $2,400-$5,200.
What Sizes Can You Get?
Steel storage containers come in a variety of sizes. You can get small 10-foot units that are perfect for when you just need a little extra space for overflow inventory. Larger 20 and 40-foot containers are great for when you need more space.
Standard sized containers are 7 feet tall in the interior. If you need more height, you can opt for a high cube container. This bumps the inside height up to 8 feet and offers almost 300 cubic feet of additional space.
What Can You Use Shipping Containers For?
Shipping containers make great onsite storage. instead of having to rent offsite storage or maintain another location you can set up a container right on the premises.
Storage containers are lockable, watertight, and virtually indestructible. They make a perfect solution for storing everything from extra inventory to computer equipment to sensitive documents.
Alternatively, you can use these containers as an easy and inexpensive way to create extra office space or temporary space for a large project.
Don't have much space on your property? Go vertical by stacking the containers on top of one another. Add a set of stairs and you're all set!
Another common use of containers is as mobile offices or break rooms with restrooms. This is perfect for construction companies or any other company that changes locations regularly.
Looking for Steel Storage Containers in Massachusetts?
Are you inspired by what you've read here? You finally have a solution to your space needs for your business.
Now you just need to find the right storage containers in Massachusetts. Turns out, that is quite easy.
Get a quote today from us here at Conex Boxes. We'll hook you up with the right container in no time!