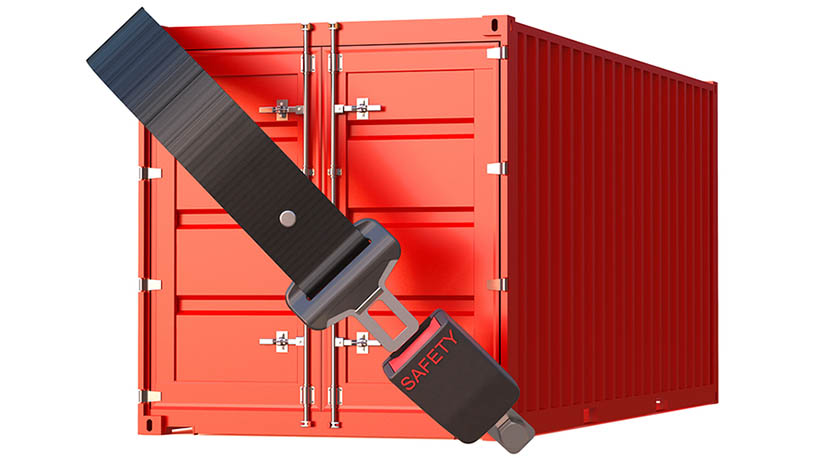 Solutions
Reliable Shipping Container Dealers in the Texas Area:
Houston, TX
Austin, TX
Dallas, TX
San Antonio, TX
Fort Worth, TX
El Paso, TX
Arlington, TX
Lubbock, TX
Irving, TX
Corpus Christi, TX
Plano, TX
Laredo, TX


Buy or Rent Steel Storage Containers in Texas
Conex Boxes, Inc. is where the people of the "Lone Star State" trust for finding steel storage containers and save up to 30%. There's no place in Texas that local suppliers can't deliver. 10′, 16′, 40′, and larger steel shipping containers available from the best suppliers in the area.
Standard Steel Storage Container Sizes (approx)
20′ Container
40′ Container
40′ High Cube
Entry
Width
7′
7′
7′
Height
7′
7′ 5.75″
8′
Exterior
Length
19′
40′ 0.00″
40′
Width
8′
8′ 0.00″
8′
Height
8′
8′ 6.00″
9′
Interior
Length
18′
39′
39′
Width
7′
7′ 8.59″
7′
Height
7′
7′
8′
Size
Cubic Volume
1,169 cu. ft.
2,385 cu. ft.
2,660 cu. ft.
Empty Weight
4,800 lbs.
8,400 lbs.
8,600 lbs.
Load Capacity
61,300 lbs.
57,750 lbs.
58,600 lbs.

How Much Does it Cost to Rent a Steel Shipping Container in Texas?
Pricing varies depending on a number of factors, but in many cases you can rent an 8' x 40' storage container for about $140 per month or an 8' x 20' conex box for around $128 a month. Typical delivery time is in 2-5 business days if you are within 50 miles of the dealer.

For more information about the state of Texas please visit the Wikipedia – Texas
Rent Steel Storage Containers
Buy Steel Shipping Containers
New And Used Steel Storage Containers
Conex Boxes
Sea Cans
Portable Storage Units
ISO Containers
Freight Containers
It's no surprise that so many people in Texas and throughout the United States are purchasing used steel storage containers.
They come in a wide array of sizes and there are a number of things you can use them for after they're done being shipped around the world.
Keep reading to learn more about metal shipping containers and to find out how to pick the perfect one for your needs.
What to Do with a Used Shipping Container
There are so many things you can do with a used steel storage container and you probably haven't thought of many of them!
Here are some things people have already used old shipping containers for so you can get some ideas as to what a variety of purposes they can be made to suit.
Storage
Mobile office spaces
Barns/workshops
Walk-in refrigerators
Larger buildings
One company is even using used shipping containers to build swimming pools, proving that the possibilities truly are endless.
Steel Storage Containers Size Options
After you know what you're going to use your shipping container for, you'll be able to know what size you'll need.
These are the shipping container sizes available in Texas:
10 x 8 x 8.5 feet
16 x 8 x 8.5 feet
20 x 8 x 8.5 feet
24 x 8 x 8.5 feet
40 x 8 x 8.5 feet
45 x 8 x 9.5 feet
53 x 8.5 x 9.5 feet
No matter what you're doing with your steel storage container, there's sure to be a size that will meet your needs. Keep in mind if you need wider space, you can always get two and modify them to connect sideways.
Cost of Buying a Used Metal Storage Container
It's impossible to say exactly how much you'll pay for a steel storage container because each size has a different base cost. Beyond that, you'll also pay more or less depending on the condition of the container.
This is why we recommend deciding on what you need before looking at costs. In some cases, if you spend less on your initial container, you may end up spending more on the modifications later.
Once you know what you want, you can get a quote from suppliers in your area to find the best deal.
Other Considerations
There are some other things you'll need to think about beyond size. Let's look at a couple of them.
Flooring Options
Many of the sizes of shipping containers come with either wood or metal flooring.
Shelving
If you want shelving in your storage container, that's something else you'll want to think about before making a purchase because some containers have shelving options.
Windows and Doors
While it's standard for shipping containers to have one large swinging door, others may have additional doors and windows that make it ready for what you have in mind.
Heating and Cooling
For living and working spaces, you'll want to make sure you can maintain a comfortable temperature, especially in the Texas heat. For that reason, you'll want to get a storage container that already has these hookups.
Ready to Buy a Storage Container in Texas?
Now you know more about steel storage containers and why one might be the answer to your problem. As you can see, there are tons of options to choose from so you can accomplish your goals.
If you're ready to buy a used storage container in Texas, get more information here. We would love to make sure you get the shipping container that will meet your needs.