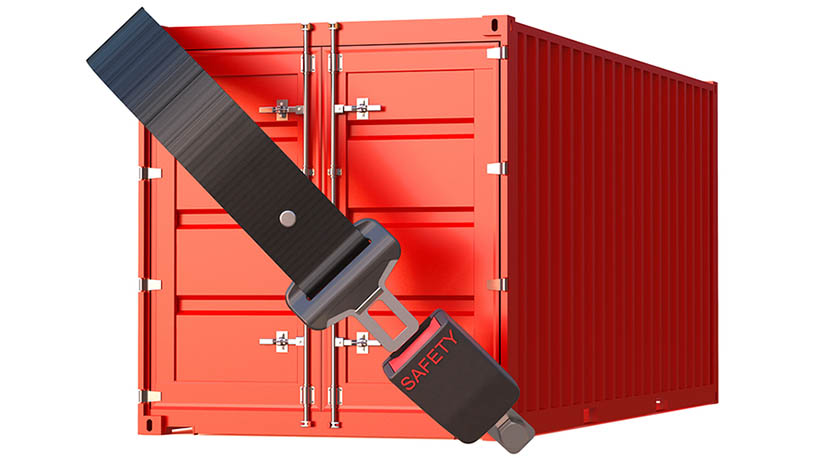 Solutions
Steel Shipping Container Solutions – Storage Containers
No one makes it easier to save while getting a fully customizable steel storage container quote in minutes! Shop Solutions. Compare Supplier Prices. Decide.

Steel shipping containers are widely known by an array of names. Often called storage containers, freight containers, sea cans, conex boxes, or one of another half-dozen titles, these monikers all refer to the same product. They are high-grade commercial storage units made of industrial steel. Highly adaptable and portable, steel storage containers are useful for a wide range of applications.
Conex boxes are sometimes dismissed as useful only in the shipping industry, but are actually a common use for construction, government, education, and medical facilities. Anytime a business needs a structure or storage capabilities quickly, conex boxes are often the ideal solution.
What Industries Use Steel Storage Containers For Shipping?
The flexibility of steel storage containers means that many different industries find them useful. Here's just a few examples of industries that make use of these versatile containers:
Farms: Secure, weather tight storage
Health Care: Secure storage of sensitive equipment and records
Education: Temporary buildings and storage space
Construction: On site offices, storage of building materials and equipment
 And many more!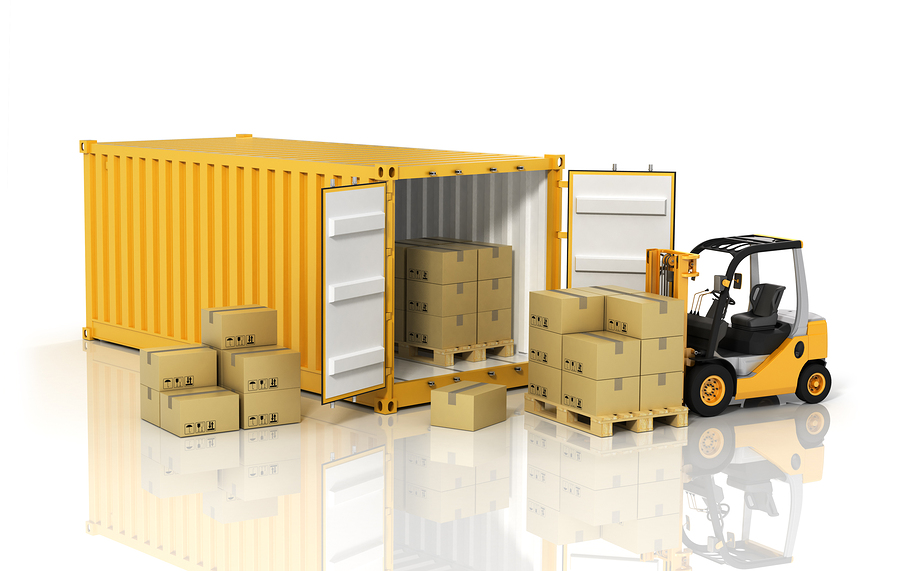 Do I Have to buy my shipping container?
For people with temporary needs who don't have experience with steel shipping containers, the commitment of buying a container may be daunting. That's not a barrier to using the product however. Rental options are possible that allow you to use a shipping container even if you only need it for a short period of time. In these situations, renting can be an excellent way to get the practicality of a conex box without the expense of purchasing one. Whatever your needs are we'll connect you with the right local shipping container companies that can help you get the best price no matter how you buy or rent.

Renting Vs. Buying Your Shipping Container
Deciding whether to rent or buy involves a lot of different factors, but first consider how long you plan on needing the box. If you need a shipping container for more than three years, you will be very close to the break even point in terms of the pure cost of buying versus renting, although this obviously depends on the cost and features of your particular unit.
Why Buy Conex Boxes?
Buying allows you to custom order a unit to your exact specifications
Buying allows you to purchase a tangible asset for your company over the long term
You obtain a permanent storage solution with the flexibility to move it wherever you may need it
You make a purchase as a one-time, easily quantifiable expense
When you buy a unit new, you have the ability to ensure that the quality of the unit is up to your standards.
Learn More About Purchasing Shipping Containers
Why Rent a Steel Storage Container?
Renting requires less work on your part, as the company will take care of a lot of repair and maintenance work
The flexibility of renting allows you to create custom agreements to exactly meet your needs
Cash flow is preserved with the low cost of renting versus the high price of buying
You do not have to worry about storage of the steel shipping container or finding a place to put it once you're done with it on a given job site.
Learn More About Renting Conex Boxes
Steel Storage Container Options
Shipping boxes are as varied and variable as cars or houses, giving you the ability to find a model that perfectly suits your individualized needs. From refrigeration, to insulation, to heated containers we can help.

Shipping Container Sizes
Standard containers are either 20 or 40 feet long, but other variations and custom lengths are also available. The vast majority of units are 8'6" high and 8' across, but oversized units are available.
Learn More About Shipping Container Sizes
Full Customization Available
Once you've decided what size of conex box you need, you'll have a long list of options to go through. You can get custom paint jobs, locks, reinforced doors and windows to customize the exterior. Interiors range from a plain steel box to a custom made office complete with shelves, flooring, insulation and ventilation installed to your specifications.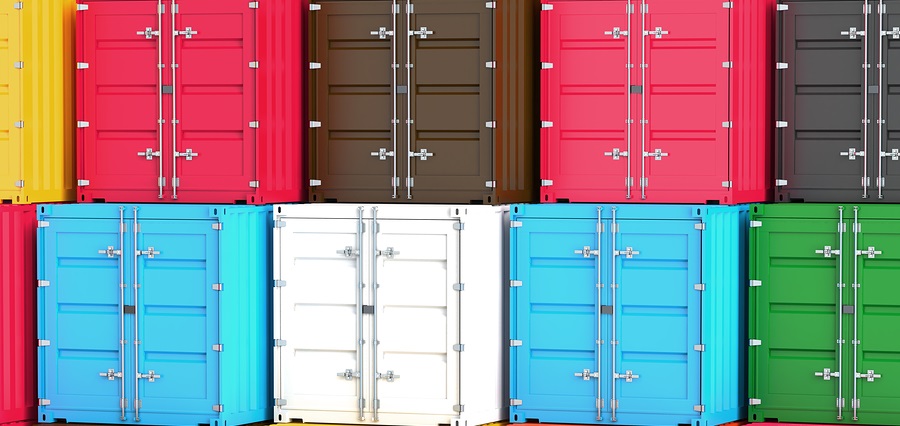 How Effective Are Steel Storage Containers?
You would be hard pressed to find a more secure way to protect your belongings from a wider range of threats than with a Conex box, if you buy the right model with the options you need.
Consider the quality of the lock and door system that you place on your box. Companies have a wide range of options, and heavier locks do a much better job at preventing unwanted guests from entering your unit.
If you're utilizing your storage container as an office or living space, you should also realize that windows are another point of entry. Barring windows is a way to provide extra security while still allowing light into the unit.
Finally, consider the integrity of the storage unit itself. Rust or structural damage can provide a point of access for moisture or pests, either of which can be extremely destructive to your valuable stored good. This type of damage also increases the difficulty of temperature control.
How Much Do Conex Boxes Cost?
Of course, everyone considering a steel shipping container wants to know how much money they will have to lay out in order to get one. However, this is affected by most of the other factors discussed on this page. Size, additional features and options will all affect pricing.
However, condition is the most important factor in determining the cost of a unit. Being new is not a guarantee of perfect condition, as there are brand new units that are more banged up than conex boxes that are several years old. This is why visual inspection is often an important part of the buying process.
Evaluating a Shipping Containers Condition
It isn't always practical or possible to visually inspect your new steel storage container. So, how can you determine the quality of a given unit in the event that you can't check it out in person?
Ask about the doors. The quality and function of the doors is important for security and ease of use.
Find out how old the unit is. If you're inspecting it in person, look at the Container Safe Convention or CSC label, which lists when the container was built.
Ask where the unit has been previously. Climate is one of the leading factors in the degradation of a container
Find out what kind of mileage has been put on the container.
Ask about spills or contamination in the unit. This is important, as many types of spills could compromise the materials used to protect the joints of the unit from penetration by the elements.
Ask about any repairs or serious maintenance that the unit has needed
Check the grade, which is a quick indicator of the overall quality of the unit.
Ask for marine surveyor records if they are available. Not all retailers will have these records available, but they do contain valuable inspection history if you can find them.
Getting Your Unit Delivered
Delivery of steel storage containers is usually a fairly straight forward process, with a driver bringing your unit on the back of a flat bed truck with a tilting bed so the unit can be slid off of the trailer. However, before delivery it is important to coordinate with the delivery drive to discuss things like placement of the unit, road and site conditions, and which direction you need the entrance (on a single door unit) to be placed.
Advise your driver of any obstacles such as power lines or fences that they may need to be careful navigating around, to make sure delivery is a safe and productive experience for your company, and the driver.
Choosing Your Steel Storage Container Seller
Do your homework before you purchase a steel shipping container. These four points are all worth considering before you sign your first contract for a container.
What types of flexibility does the seller have? Can you buy or rent? Can you buy used? What types of containers with what types of options do they have available to their clients?
What type of quality assurance do they do to make sure that the containers they sell are the best possible quality? For instance, what type of inspections, maintenance and repairs do they do? Do they keep careful records of where containers have come from and how they have been used? Do they maintain marine surveyor records for their conex boxes? Any of these can give you information needed to make sure you buy a high quality steel storage container.
Look into the customer service offered by the company. Ask what kind of hours they keep, when service people are available, how delivery works, and how responsibility for various permits and liability is divided between your organization and the selling company.
Always look carefully into all factors related to pricing. Ask about whether there are additional delivery fees, if you have to pay for permits, and if any warranty is included in the initial purchase price of your containers.
Ready for your incredibly low price quotes? Take 30 seconds to describe your needs and get competitive pricing from local suppliers now. Service Anywhere in the  US


Conex Boxes
155 E 55th Street, Suite 107
New York, NY 10022