Containers
No one makes it easier to save on insulated storage containers! Shop Solutions. Compare Supplier Prices. Decide.
Storing temperature sensitive goods often comes at an added expense. However, the cost in lost or damaged products should your temperature management system fail can be catastrophic. This is why insulated storage shipping containers make up a vital part of the shipping or storage of any temperature sensitive goods. The foam insulation in the units provides a layer of protective insulation to help maintain a constant interior temperature at all times.
Ventilated Conex Boxes
Insulated storage containers may have problems with condensation forming inside the unit if they are not properly ventilated. This is not a problem when storing dry goods, but organic materials can cause condensation build up to rapidly become a problem. By choosing a ventilated insulated storage container, you can adjust the airflow in the unit to ensure optimal conditions for both temperature and humidity control.
Uses of Insulated Steel Storage & Shipping Containers
Insulated storage containers and conex boxes are ideal for storing objects that you're trying to protect from the heat, without needing to pay the extra fees for a working refrigerated unit. For instance, furniture and cars often sustain damage if left out in extreme heat over long periods of time. The insulated layer around the shipping container helps keep the extreme heat from having a detrimental affect on your property.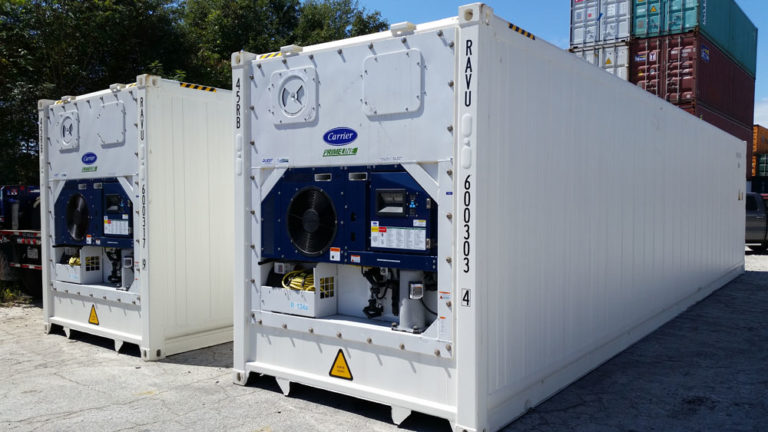 On the other hand, insulated shipping containers also provide an excellent environment from keeping out brutally cold conditions. For job sites in northern regions during the winter, an insulated storage container provides the perfect place for a workshop or shed that will not drop to the frigid temperatures outside. Other steel container companies have adapted insulated units to be used as a workspace for security guards that need to supervise winter sites while having a place to stay warm.
Conex Boxes Are More Than Just Temperature Protection
Like any good conex box, these insulated storage containers provide more than just protection against temperature. The sturdy steel exterior makes it very difficult for thieves or vandals to gain access to your property. It also means that they will keep moisture and pests away from your assets. This is another feature that combines with temperature control to make these insulated boxes perfect for long term vehicle storage.
Finally, one of the greatest benefits of these insulated storage containers is that they remain portable. If you need to simply readjust a work-site or ship a vehicle across the country, the insulated shipping container provides you with safe, secure storage without ever sacrificing the ability for easy transport.
---