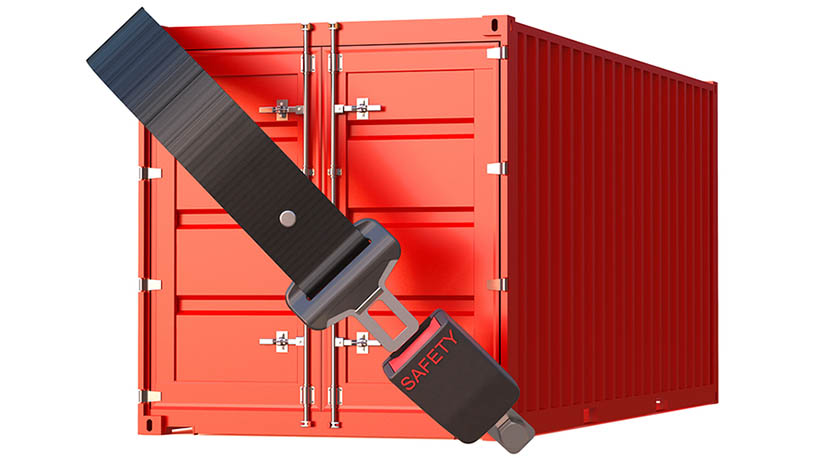 Solutions
Reliable Shipping Container Dealers in the Irvine Area:
Ecology Storage Containers
7150 Ernest Dr
Huntington Beach, CA 92648
Rhino Storage Containers
11292 Western Ave
Stanton, CA 90680


Shipping Container Delivery within 50 miles of these zip codes: 92602, 92603, 92604, 92606, 92610, 92612, 92614, 92617, 92618, 92620, 92630, 92660, 92676, 92780, 92782
Steel Storage Containers are also available for sale or rent in these nearby cities: Northwood, CA; Lake Forest, CA; Laguna Woods, CA; Tustin, CA
Localities Served: Orange County
Buy or Rent Steel Storage Containers in Irvine, CA
Conex Boxes, Inc. is where the people trust for finding steel storage containers and save up to 30%. There's no place in the area that local suppliers can't deliver. 10′, 16′, 40′ and larger steel shipping containers available from the best suppliers in the area.
Standard Steel Storage Container Sizes (approx)
20′ Container
40′ Container
40′ High Cube
Entry
Width
7′
7′
7′
Height
7′
7′ 5.75″
8′
Exterior
Length
19′
40′ 0.00″
40′
Width
8′
8′ 0.00″
8′
Height
8′
8′ 6.00″
9′
Interior
Length
18′
39′
39′
Width
7′
7′ 8.59″
7′
Height
7′
7′
8′
Size
Cubic Volume
1,169 cu. ft.
2,385 cu. ft.
2,660 cu. ft.
Empty Weight
4,800 lbs.
8,400 lbs.
8,600 lbs.
Load Capacity
61,300 lbs.
57,750 lbs.
58,600 lbs.

How Much Does it Cost to Rent a Steel Shipping Container in Irvine?
Pricing varies depending on a number of factors, but in many cases you can rent an 8' x 40' storage container for about $118 – $125 per month or an 8' x 20' conex box for around $115 – $123 a month. Typical delivery time is in 2-5 business days if you are within 50 miles of the dealer.

Rent Steel Storage Containers
Buy Steel Shipping Containers
New And Used Steel Storage Containers
Conex Boxes
Sea Cans
Portable Storage Units
ISO Containers
Freight Containers
Construction companies need innovative solutions to common problems like storage and transportation. A simple, efficient way to solve both these issues is through the use of steel storage containers.
Would you like to learn about the many applications of steel storage containers for construction companies? Continue reading to find out.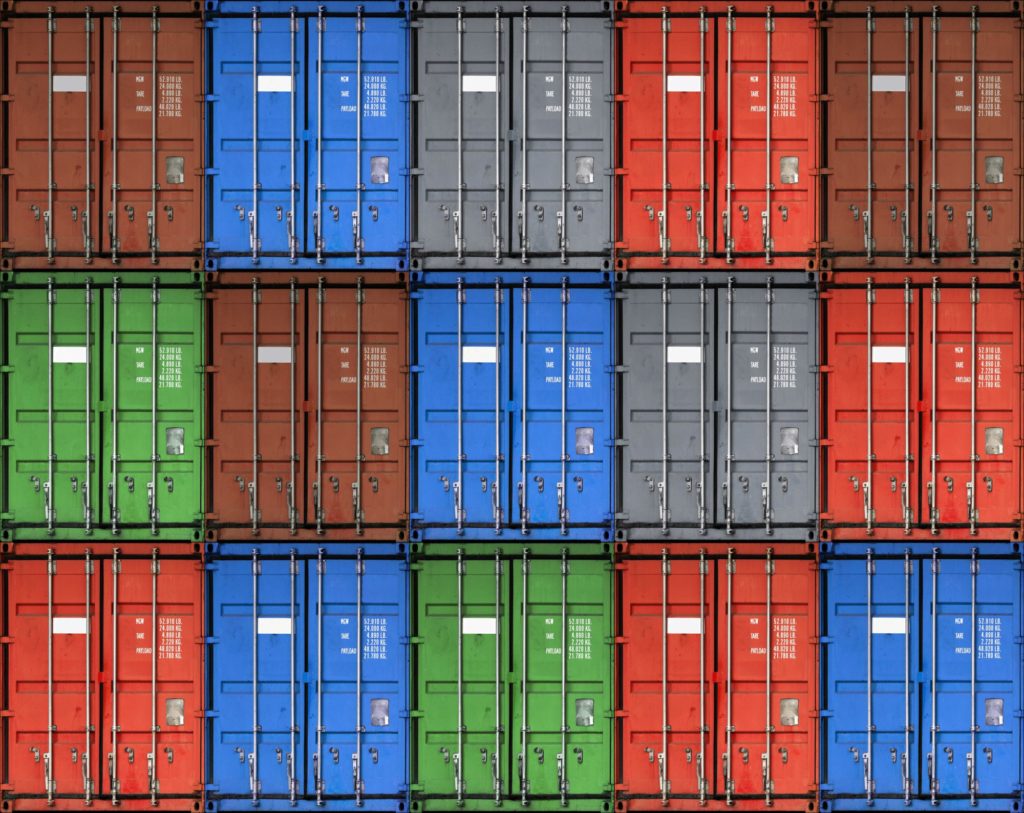 How Much Do Steel Containers Cost in Irvine, CA?
How much you'll spend on a steel storage container in Irvine, CA, varies. There are several factors you'll want to take into consideration. These include:
Whether you're buying new or used
Whether you're buying or renting
The condition of used storage container (if applicable)
The company you buy the container from
These are only the most significant considerations. There may be more factors that affect your price.

Should I Rent or Buy Steel Storage Containers?
A common question construction companies have is whether they should rent or buy steel storage containers. This decision is a personal one, but there are some things you can think about when making it.
You may want to rent a steel storage container if:
You don't usually have large construction jobs
You have one job larger than usual requiring extra storage containers
Your budget is low
Your construction company is a startup
You may want to buy a steel storage container if:
You often have large construction projects
You have no other storage solutions available
You have the budget to buy versus rent
You need transportation options
These are a few considerations. Generally, buying a storage container is better than renting for construction companies. Although the upfront costs are more, the return on investment is significantly higher.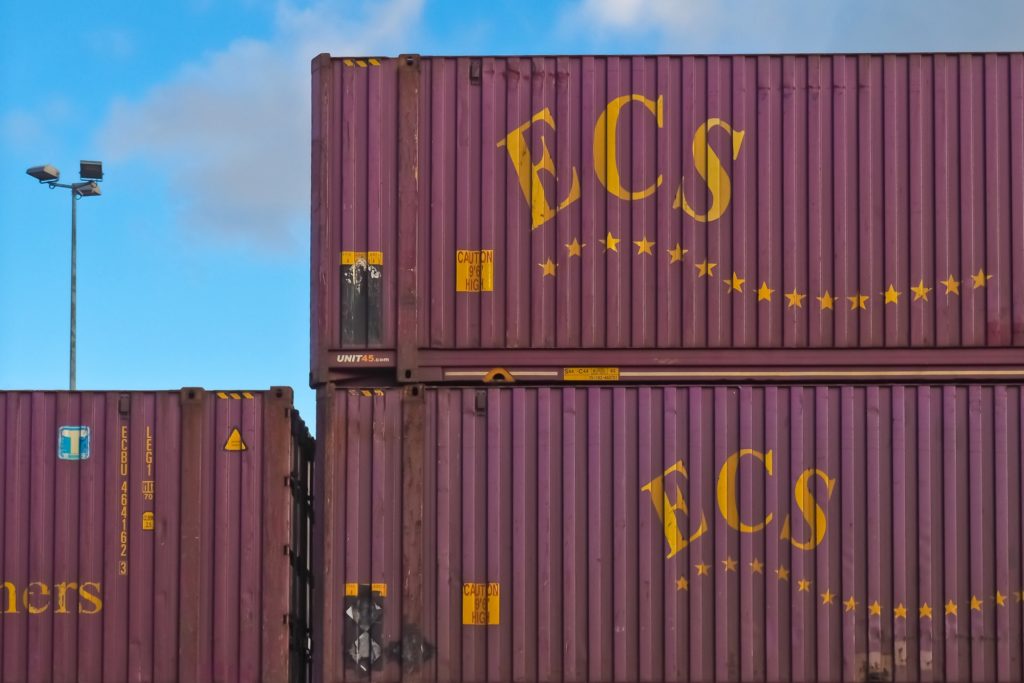 What Are the Common Sizes of Steel Containers?
The most common sizes of steel containers are 20-foot and 40-foot. There are several other industry-standard sizes available to choose from, ranging from 10-foot to 53-foot. It's also possible to have steel containers created in custom sizes.
How Can Construction Companies Use Steel Containers?
Construction companies have many practical uses for steel storage containers. Use as secure, on-site storage is the most common use. Another common application is for materials transportation.
These aren't the only uses for steel containers, however.
Steel storage containers can be used as temporary sleeping quarters. This is especially useful during long-distance construction projects. Having a place for the work crew to sleep can save a lot of money on gas or hotels.
These versatile containers can be used as on-site mobile offices. Having an office that can be moved from one project to the next will help you stay more organized. It's also much more convenient than some alternatives.
The great thing about steel containers is that they're versatile, weatherproof, and secure. This makes them a great candidate for nearly any use you can think up.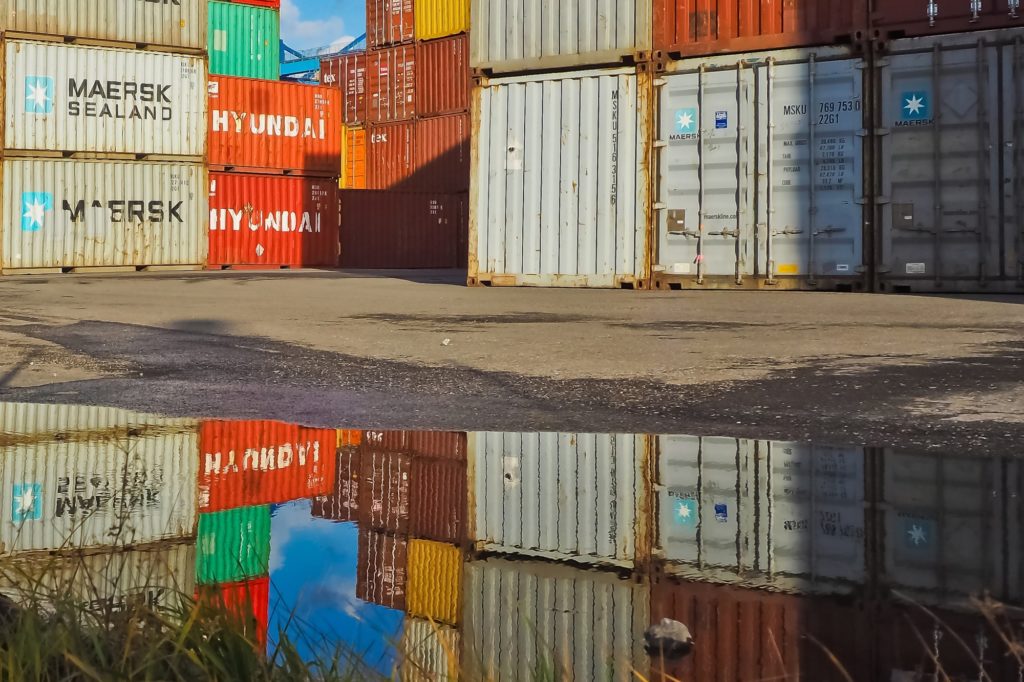 Do You Have More Questions About Steel Storage Containers in Irvine, CA?
There are many practical uses for steel storage containers. The cost of purchasing one will vary greatly, depending on many factors.
Do you have more questions about steel storage containers in Irvine, CA? Get a free online quote for local costs today.