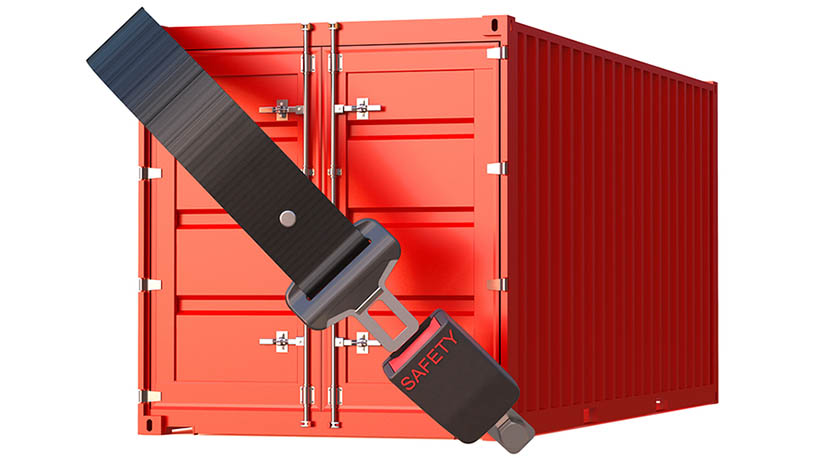 Solutions
Reliable Shipping Container Dealers in the Michigan Area:
Detroit, MI
Grand Rapid, MI
Warren, MI
Sterling Heights, MI
Ann Arbor, MI
Flint, MI
Dearborn, MI


Buy or Rent Steel Storage Containers in Michigan
Conex Boxes, Inc. is where the people of "The Great Lakes State" trust for finding steel storage containers and save up to 30%. There's no place in the state that local suppliers can't deliver. 10′, 16′, 40′ and larger steel shipping containers available from the best suppliers in the area.
Standard Steel Storage Container Sizes (approx)
20′ Container
40′ Container
40′ High Cube
Entry
Width
7′
7′
7′
Height
7′
7′ 5.75″
8′
Exterior
Length
19′
40′ 0.00″
40′
Width
8′
8′ 0.00″
8′
Height
8′
8′ 6.00″
9′
Interior
Length
18′
39′
39′
Width
7′
7′ 8.59″
7′
Height
7′
7′
8′
Size
Cubic Volume
1,169 cu. ft.
2,385 cu. ft.
2,660 cu. ft.
Empty Weight
4,800 lbs.
8,400 lbs.
8,600 lbs.
Load Capacity
61,300 lbs.
57,750 lbs.
58,600 lbs.

How Much Does it Cost to Rent a Steel Shipping Container in Michigan?
Pricing varies depending on a number of factors, but in many cases you can rent an 8' x 40' storage container for about $149 per month or an 8' x 20' conex box for around $129 a month. Typical delivery time is in 2-5 business days if you are within 50 miles of the dealer.

For more information about the state please visit the Wikipedia – Michigan
Rent Steel Storage Containers
Buy Steel Shipping Containers
New And Used Steel Storage Containers
Conex Boxes
Sea Cans
Portable Storage Units
ISO Containers
Freight Containers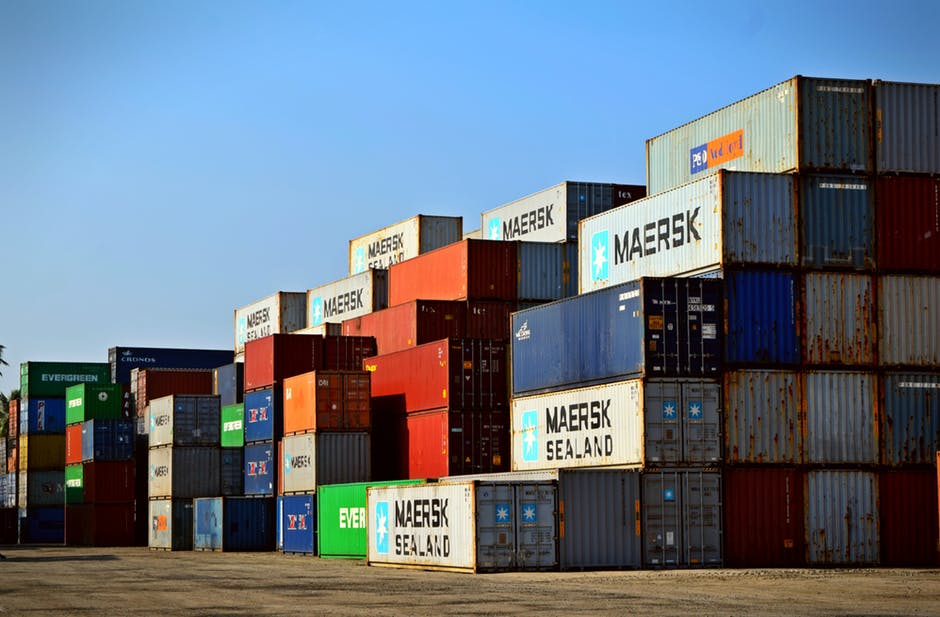 You might think that shipping containers are only used for…well…shipping cargo or for storing items on a job site or commercial property.
You can buy new or used storage containers, but how much can you expect to pay? We look at the cost associated with buying a used steel storage container in Michigan.
Types of Containers
There are two basic types of containers. Some are used for transporting goods overseas, while the other type is designed for domestic uses.
Standard Container Sizes:
20-ft. length x 8.6-ft. high x 8-ft. wide
40-ft. length x 8.6-ft. high x 8-ft. wide
High Cube Container Sizes:
40-ft. length x 9.6-ft. high x 8-ft. wide
45-ft. length x 9.6-ft. high x 8-ft. wide
You can also find extra-wide containers that are 10-ft. wide.
Domestic shipping containers:
45-ft. length x 9.6-ft. high x 8.6-ft. wide
48-ft. length x 9.6-ft. high x 8.6-ft. wide
53-ft. length x 9.6-ft. high x 8.6-ft. wide
As the name implies, domestic shipping containers are only used within the U.S. They are generally made from either steel or aluminum.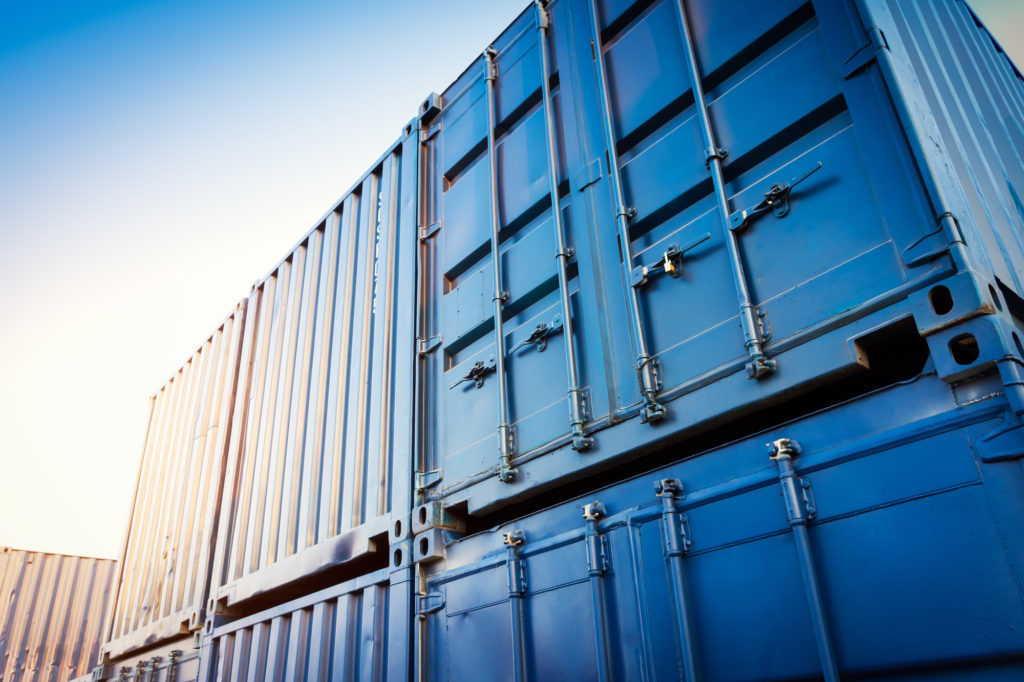 How Can You Use Storage Containers?
While shipping goods overseas or across the country is one of the main reasons to buy or rent steel storage containers, they do have other uses.
Storage space for lawn, farm or other oversized equipment
Seasonal storage for retail stores
Construction job site offices of storage
Document and records storage space
Temporary office space during construction or renovation
Temporary disaster relief headquarters
Onsite storage of extra supplies or goods for a retail store, restaurant or small business
Whatever your needs, we can help you determine the container size for shipping or storing.
Outfitting Storage Containers
You may need more than just a space to store items. You can customize storage containers to fit your specific needs.
Optional features:
Refrigeration
Lighting
Shelves
Vents
Roll-up or hinged doors
Wheels if you need to move the container periodically
Ramps for easier loading/unloading
Steel, plywood, aluminum or plank flooring
Of course, if you plan to use a container as office space, your needs will be very different. This will require some modifications in order to ensure people will be comfortable in there all day.
What Can You Expect to Pay?
Of course, prices vary pretty widely depending on where you live in Michigan.
Average prices range from $1,450 up to $1,950 for a 20-ft. container.
A used 40-ft. standard container can range from $1,900 up to $2,250.
You also need to calculate shipping costs. The further away you are from the dealer, the more expensive it will be to transport the container. When you request a quote, you'll be asked to enter your zip code, which will determine the final cost.
Buying Used Steel Storage Containers in MIchigan
In Michigan, used (or retired) storage containers are no longer considered viable for international transport. However, they are perfectly adequate for other uses. Many are still in great condition.
Here are some general tips to make sure you buy the right used container:
Look for loose floorboards
Check for rust and dents
Ask about any previous repairs or damage
Test the doors to be sure they open and close easily
Research the seller by checking the

 

Better Business Bureau, social media, and review sites
These are just a few of the things to consider when buying a used container.
 The Value of a Used Container
Used steel storage containers offer great value and can serve as a way to ship goods or store items on your property on a long-term basis.
Conex Boxes is where you can go to purchase shipping containers. We invite you to compare prices, research suppliers, and determine the new or used container that best fits your needs.