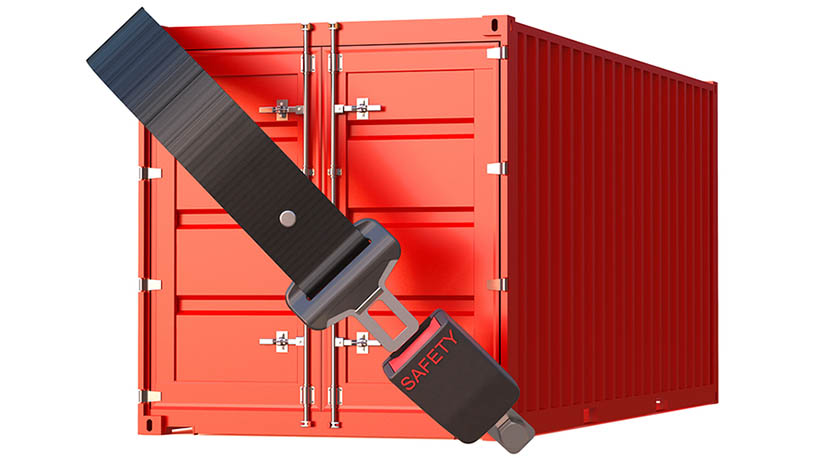 Solutions
Reliable Shipping Container Dealers in the State of New York:
New York, NY
Buffalo, NY
Rochester, NY
Yonkers, NY
Syracuse, NY
Albany, NY
New Rochelle, NY
The Bronx, NY
Brooklyn, NY
Manhattan, NY
Queens, NY
Staten Island, NY


Buy or Rent Steel Storage Containers in New York
Conex Boxes, Inc. is where the people of the "Empire State" trust for finding steel storage containers and save up to 30%. There's no place in New York that local suppliers can't deliver. 10′, 16′, 40′ and larger steel shipping containers available from the best suppliers in the area.
Standard Steel Storage Container Sizes (approx)
20′ Container
40′ Container
40′ High Cube
Entry
Width
7′
7′
7′
Height
7′
7′ 5.75″
8′
Exterior
Length
19′
40′ 0.00″
40′
Width
8′
8′ 0.00″
8′
Height
8′
8′ 6.00″
9′
Interior
Length
18′
39′
39′
Width
7′
7′ 8.59″
7′
Height
7′
7′
8′
Size
Cubic Volume
1,169 cu. ft.
2,385 cu. ft.
2,660 cu. ft.
Empty Weight
4,800 lbs.
8,400 lbs.
8,600 lbs.
Load Capacity
61,300 lbs.
57,750 lbs.
58,600 lbs.

How Much Does it Cost to Rent a Steel Shipping Container in Texas?
Pricing varies depending on a number of factors, but in many cases you can rent an 8' x 40' storage container for about $140 per month or an 8' x 20' conex box for around $128 a month. Typical delivery time is in 2-5 business days if you are within 50 miles of the dealer.

For more information about the state of New York please visit the Wikipedia – New York
Rent Steel Storage Containers
Buy Steel Shipping Containers
New And Used Steel Storage Containers
Conex Boxes
Sea Cans
Portable Storage Units
ISO Containers
Freight Containers
Because of their many uses, steel storage containers have become popular across the United States and New York.
As you'll see, there are many things people are already using shipping containers for. And, with so many sizes, prices, and features to choose from, it's easy to find one that will help you complete a project.
If you're curious about how you can improve your life by purchasing a used storage container, keep reading.
What are Steel Storage Containers Used For?
The possibilities are limited only by your imagination when it comes to finding things you can do with steel shipping containers.
Here are a few of the things people are already doing with them:
Construction Sites
Swimming pools
Permanent storage solutions
Office spaces
Barns and other animal housing options
Larger structures have also been created using primarily shipping containers, including a shopping mall!
What Sizes Do Shipping Containers Come in?
Typically, once you know you want to get a metal storage container for something, you'll first want to look at is what size options there are.
Here are the most popular sizes of shipping containers:
53 x 8.5 x 9.5 feet
45 x 8 x 9.5 feet
40 x 8 x 8.5 feet
24 x 8 x 8.5 feet
20 x 8 x 8.5 feet
16 x 8 x 8.5 feet
10 x 8 x 8.5 feet
As you can see, it's easy to find the right size container to meet your needs.
How Much Does a Metal Storage Container Cost?
The cost of a metal shipping container depends on its size, condition, and any additional features it may have.
We recommend selecting a shipping container based on how well it will meet your needs rather than the cost. Otherwise, you may find yourself spending even more money on modifications to get it the way you want it.
What Additional Features Can You Get?
While most shipping containers have few additional features, there are some options that can help you more easily make any necessary modifications after you get your shipping container.
Let's look at just two of the additional features you may want for your shipping container.
Flooring Options
Many sizes of shipping containers will have two different flooring options for you to choose from: wood or metal.
Wood flooring is great if you're planning on using your shipping container as an outbuilding or for storage and metal works well if you're planning on adding your own flooring or want to keep it simple.
Insulation
While most shipping containers are only made of steel, some come with an additional layer of insulation.
These are great if you need to regulate the temperature inside your storage container or want to protect your belongings from extreme temperature changes.
Ready to Buy a Steel Storage Container?
Now you know more about steel storage containers, the many things people use them for, and about what your options are if you want to purchase your own.
If you're ready to make a purchase a shipping container in New York, learn more here. We'd love to give you more information about what we have to offer so you can get your metal storage container as soon as possible.